Ghostwriting may not give you the fame and limelight, but there are numerous perks of this field. From flexible work schedules to a plethora of fields to work in, ghostwriting has now become the latest trend for aspiring writers.
The Top 5 Reasons You Will Want to be a Ghostwriter
Here's why you might want to be a ghostwriter, to earn more.
1. You Can Do More than Just Writing Books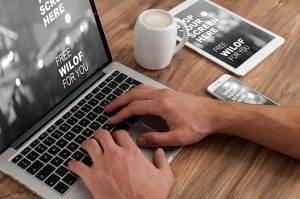 As a ghostwriter, you have so many fields to try your hand on; you could be writing anything and everything from articles to website content and more! You can even write books if that's what you fancy. But you can do so much more; regular writers don't have that option.
2. Finding Clients is Much Easier
As compared to regular writers, ghostwriters end up with much more work and clients. It is because of the wide range of genres you can work on. You can also attribute it to the highly competitive credited writing industry.
3. Great at Interviews? You'll be great at ghostwriting
If you love conducting interviews and listening to people's stories, ghostwriting is the field for you. You have to write articles based on the client's perspective. This becomes, even more, easier if you have good communication and grasping skills.
4. You Can Do a Lot More and Let Your Creative Juices Flow
Credited writing comes with its set of prestige issues, and the pressure to maintain a brand image can be a daunting job indeed. This isn't the case with ghostwriting. This is about business, so worrying about the limelight won't be necessary. This sorts you out, and you can actually be more creative and succeed more.
5. It Pays More
It's always nice to have your own byline, but you've got to pay your bills. Ghostwriting pays you much more as compared to regular writing jobs. This is because you can negotiate for higher prices to compensate for lack of credit. If you end up comparing per page prices between regular writers and ghostwriters, there's a hell lot of difference.