The fashion industry is fun, fierce and fast-paced. Hundreds of graduates join the fashion industry every year, because it's fashion alone that helps you work with an individualistic approach, serving as an outlet for your emotions and creativity. Moreover, the glamorous reputation and the glittering life in the industry further raises the popularity of this field.
The 5 Reasons You Want to Be In the Fashion Industry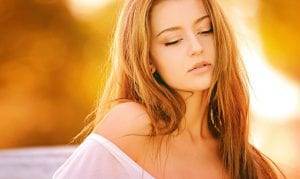 Here are five creative advantages of being in the fashion industry.
1. Can Suit Your Skills
There's something for everyone in the fashion industry. You can be a part of the production of raw materials through to the retail sector, and many more. If you like being creative and artistic, you can be a fashion designer. If you love photography, you can be a fashion photographer; you could even be a costume designer for the performing arts and film industry. You could also be a part of production fields like an upholsterer.
If you love working with people, you could be a stylist or a personal shopper, and you could also be a production manager, marketing manager, or head of innovation.
What's more? There are even scientific fields like project scientists – and if you are good at it, it's worth a shot!
2. There s Something New Every Day!
No two days are the same in the fashion industry. There are new challenges, new experiences every day. One day you're in the studio working on a project, the other day, you're in a fashion show, some other day, you're attending a glamorous party. This field is so exciting; you could travel, party, work with different clients, thus broadening your horizons and growing as an individual.
3. Get Outside Your Comfort Zone
This field helps you move out of your realm of comfort, and confront real challenges. Battling work pressures, deadlines, competition will just be so gripping. You can thrive as a professional in the industry as you learn to survive in every possible situation. This industry is constantly evolving, making it even more dynamic and challenging.
4. Networking Becomes Easier
The most important aspect of the fashion industry is the opportunity to meet new people every day. You can expand your networks when you're in the fashion industry. Knowing the right people can help take you places. You may even get to work with celebrities. This not only enhances your profile and self-esteem but also helps you expand your skill set and grow as a creative individual.
5. Opportunity to Climb up the Ladder
The subjectivity of fashion and art and every evolving industry trends make it possible for you to achieve success and climb high up on the hierarchy. You just need to be upbeat, unique and creative with a dynamic flow of ideas and you will achieve unprecedented success.