You get shortlisted for a job position you had always dreamt for, in some days you will have the interview round. Here are the 10 best tips on 'How to answer interview questions?'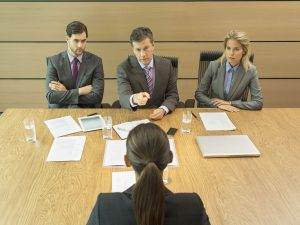 After building an extraordinary resume and cover letter and completing the first round, it is the moment to deal with the final challenge of answering interview questions. It could be a job interview or a college interview, and that scares even the best of us.
Being assessed and judged by the panel of people where your career as well as future depends, is surely anxiety-inducing. Therefore if you know the questions and how to answer interview questions to the hiring supervisor, it would ease a lot of your apprehension and give you a sense of added confidence.
Thus if you have a good idea about the questions and how to answer interview questions, and learn to deal with doubt, frustration, and anxiety, it reduces and helps you to concentrate more on how to answer interview questions well. And also to always keep in mind that the feeling of all kinds of emotions are quite common during interviews.
However, getting a clear idea about the questions & how to answer the interview questions does not mean that the interviewee should have canned reactions or answers to questions asked by the interviewer. That is not favorable as it portrays you like every other candidate who might have appeared in the interview; instead, you ought to show what is unique about you and think out of the box to show yourself as distinctive and remarkable as you can.
In such a situation, it is advised using up some time to get relaxed with what kind of questions that might come up, what the hiring supervisor will expect in your answers, and what it will take to prove to them that you are the right candidate for the job or the seat you have applied.
Some questions are asked very often by the hiring superiors to comprehend every interviewee. Some of these interview questions are: Tell us about yourself, how did you reach to know about this position, why will you want to work at this organization, why do you want to do this job, why should we employ you, what are your biggest strengths, what do you assume to be your shortcomings, how will you handle the tough challenges in the workplace, how will you take criticism by your managers, what are your hobbies, how will you tackle work stress, what will you do to motivate your colleagues, etc.
The above questions don't have to be inquired in precisely the same manner as all the interviewers are different and require varied information, hence there could be additions or subtractions depending upon the interviewer & the duty you have applied for, therefore in addition to keeping yourself fully prepared concerning how to answer interview questions you also have to keep yourself calm and flexible in answering any types of questions given your way.
You need not learn the answers word by word, but being prepared in advance about how to answer interview questions is helpful as it reduces the amount of stress and encourages more morale, and helps one to stay focused. You can create thrilling talking points to make an outstanding opinion at the time of your job interview.
Here we have for you the top ten most popular interview questions & how to answer interview questions with instances of suitable answers for them, focusing on what the best answer should be to acquire your dream job.
How to Answer Interview Questions: 10 Simple Tips
Review these ten questions of how to answer interview questions that are important and often asked interview questions early in time to be prepared to answer them with conviction.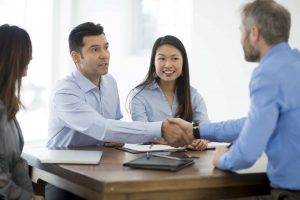 1) Can You Tell Us More About Yourself?
This can be the first question from your interviewer to start a conversation with you as well as your answer to this question can also decide what will be the next question. For example, you tell the interviewer that you have completed your under graduation in bachelor of business administration in marketing. They may ask you then tell us the difference between sales & marketing, so you should be very well aware of what answers you give and what you are talking about.
Start your answer by providing them an outline of your recent role or activities, but remember not to give out the detailed employment history. Then give the most vital and suitable highlights from your background that make you the most skilled for the job.
The maximum of the job aspirants doesn't know how to formulate and give a strong answer. This question is a chance for them to form the job interview tone and bring out the points that you greatly want the hiring manager to notice about you.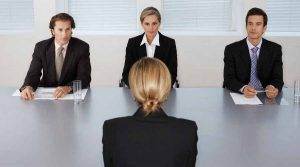 2) What are Your Biggest Strengths?
This is one of the topics that the hiring managers often ask to understand how well you are entitled to the job. When you are asked this question, it's crucial to communicate the details that qualify you for that particular job, & that will lay you different & unique from other aspirants.
You need to establish a balance by telling them about the things you struggle with, and at the same time, you're working to enhance those skills for better performance. For example, the ability to learn from mistakes, think out of the box to solve problems, prioritize your tasks, understand that hard work & discipline is the key to the company's success, analyze the issues to find suitable solutions, commitment, and willingness.
However, here you should not only just tell but also show through ways like giving them an example where you owned up to the mistake and reframe your error by analyzing what went wrong & correcting it.
3) What are Your Greatest Weaknesses?
This could be a tricky question and also where the candidates usually can't figure out how to turn their weaknesses & portray it in a way that it turns out to be positive in front of the employers. This happens because we are required to be talking about the abilities, skills, and talents which shows us the dominant competitor for the job.
Therefore one can blend self-awareness with an action idea that will soon make you apart from other job aspirants. Hence some good examples of such weaknesses that would shape to evolve as positive outcomes are being detailed acquainted, which is naturally good for any company as it shows that you are worthy of ignoring even the slightest of errors in your work which is very beneficial for the organization.
Another such example could be, you have issues in saying no, which could positively mean you have a tough time letting go of a task.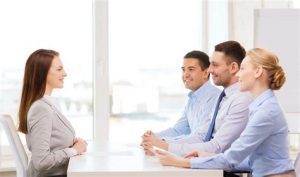 4) Why Do You Want to Work with Our Company & Why Would you Want to Take up this Job?
This question arises mostly because the employer needs to know about your career goals and will the job fit into your plan. Here you have to design an answer that provides a balance between your needs and the company's needs you have applied for.
For example, it will be an honor for anyone who is striving to have a productive career to work with a reputable company like yours. I can ensure you that I have the passion to chip in my best efforts to work & bring a significant contribution to this company.
The duties that have to be fulfilled for the job certainly give me a great chance to exhibit my abilities & offer me a scope for improvement of my personal and company's growth.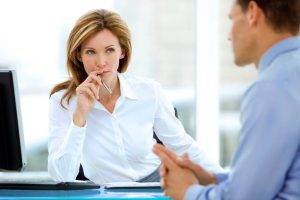 6) How are you Planning to Handle the Tough Challenges & Workload?
This question can be related to the behavioral interview questions, where the employer would want to test how well you will deal with the workplace issues & the attitudes you will form while facing such issues in your office or with your team.
Here the employer looks for dignity & patience with their candidates. For example, staying focused and prioritizing your tasks to meet deadlines, helping your colleagues if they have more work responsibilities, and the same when you have more workload they can share the burden, setting practical goals that can be achieved avoiding mistakes.
Work-related stress can hinder performance in us & this will only worsen if left unchanged, involving more people, and incurring unseen costs for the company.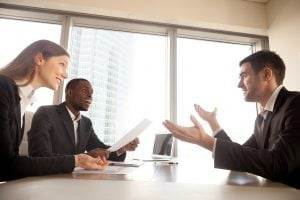 7) What will You Do to Motivate Your Subordinates and Your Colleagues?
The answer to this question sets up the tone of your working & management style as working in a team & how you can achieve the supervision of your subordinates. This tests your leadership as well as team-building skills.
Therefore, answer in a way that shows your team spirit & how you want your personal growth and the growth of the team you are working with. For example, showing gratitude towards your team, motivating them by letting them know they will do great, asking your team and employees for their opinions to let them know that their opinion matters too. If the team is having some issues with a client or meeting a deadline, give them your helping hand.
5 Important Reasons Why Team Work Matters
8) How do You Deal with Downfalls?
This question also tests your behavioral pattern. This is an essential question as the employer will want to know how well do you accept failures & deal with them. We face challenges that test our emotional mettle; hence avoidance, complaints, and gossiping about it wouldn't be of any use in the long run.
Tell the interviewer how you will deal by giving yourself some time to develop & organize your thoughts and provide some time to understand your real troubles & then focusing on what you can change in the future.
9) Can You Manage Work with People Who Irritate You?
Such questions are intended to know about your behavior towards the company and the employees. Disputes consistently occur between individuals in an organization dealing with some form of interpersonal conflict.
Dealing with such people has become part of our jobs. Talking to HR is the professional way of dealing with such problems if it goes out of your control as it is organizational ethics.
10) What are Your Salary Expectations?
This question is like an arm-twisting move. How to give a proper answer without making any negative impact about yourself? Use this as another opportunity to express your skills & experiences.
Your objective here should be to set practical goals that will work for both you and the company. For example, My salary expectations are according to my experience and capabilities, I want to work for a company that has the potential for growth of the industry and I believe your company is already doing that.
Such an answer will show that you are on terms with negotiations & at the same time well aware of the range of salary offered by the company.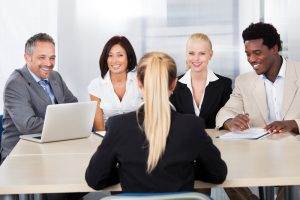 Finally, the Dos of how to answer interview questions is confidently replying in an optimistic tone, for an enhanced influence and walk-in well-prepared to give a strong answer.
The Don'ts are lying, speaking about skills you don't possess, putting up fake job profiles in your resume which you have never been part of.
Try to follow all these important steps for, 'How to answer interview questions' and you are sure to secure a good job.